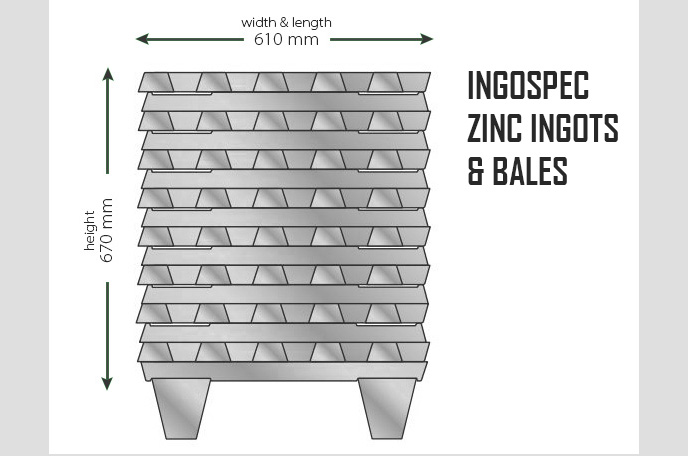 Product / Ingot Size and Bales
Zinc Bales
Our ZL Alloy Standard Zinc Ingot Bales are stacked, banded and wrapped and delivered to you on legs.
The width and depth of our standard zinc ingot bales are 610 mm and the height 670 mm.
We can deliver your zinc bales UK wide.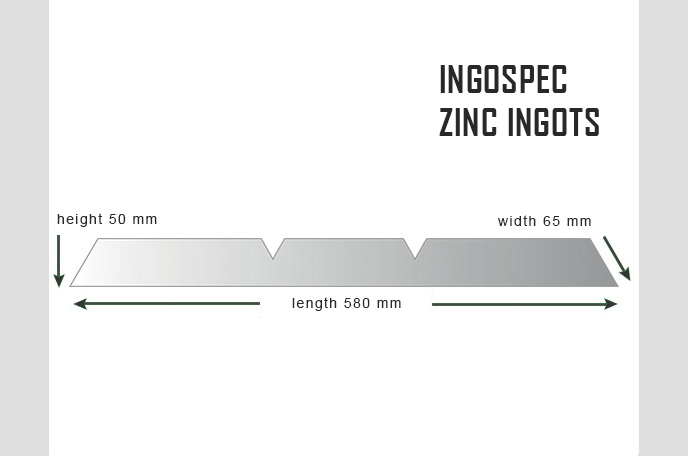 Product / Zinc Ingots
Zinc Ingots
Our Zinc Ingots measure Length 580 mm x Width 65 mm x H 50 mm.
Our zinc alloy toll melting service is used widely across the UK and the logistics works extremely well with regular deliveries of premium grade zinc alloy ingot supply. Our zinc ingots are fully certified.
High quality zinc alloy ingot production supplying the familiar zinc alloy grades ZA2, ZA3, ZA5 and ZA8 to the UK zinc alloy diecasting industry.