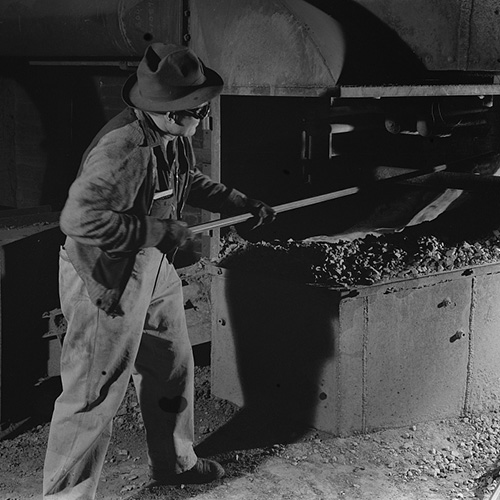 Our History
Ingospec is a family business which has a long history of servicing the needs of the diecasting industry in the West Midlands.
Originally founded as Quick Finish Ltd by Clifford Jones in 1970 the company provided a barrel deburring and polishing service to the growing zinc and aluminium diecasting industry.  The business soon expanded its services during the mid 1970s  offering pressing, drilling, tapping and small assemblies to 70% of the local diecasters.
Quick Finish in the 1980s was managed by Clifford's son Alan Jones who rapidly grew the business to 30 employees and re-located to larger premises in Bilston in 1982.
It was soon after the move to Bilston that the UK manufacturing industry was sent into decline due to low cost overseas manufacturers and the emerging Global Economy and the traditional customer base began to shrink.  It was in 2008 that Ingospec Company Ltd was formed and continuing the family involvement Alan's sons Chris and Jon joined the business together with Alan's wife Ros who quickly got to grips with running the accounts.
Today Chris Jones and his brother Jon have established themselves as a reputable supplier of high quality premium zinc alloy ingot supplying from 100Kg to 25 Tonne deliveries to a UK customer base.  A toll melting service is also offered converting re-melt and high quality dross back into a certified ingot.
Please call us if you have questions about our products, we always offer a friendly  service and deliver on our promises.
Next Steps...
All it takes is a click of a button to request an estimate or a quote about the full range of services we offer or call us on Tel: 01902 494698 or Mobile: 07545 696805